Available French Bulldog Puppies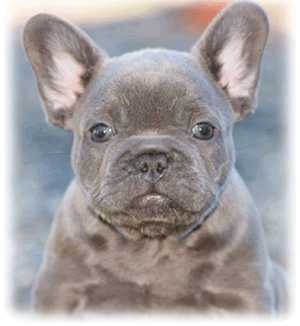 If  you are looking for a Best Friend, then you have come to the right place! Take a look at our phenomenal babies that will make wonderful lifetime companions. Our babies have been highly anticipated and we are Blessed to announce their arrival! All of our bullies are hand raised and are indoor family pets. Unlimited time and love go into every single one of our puppies. Loving and caring homes are a must for all of our babies.
We are now accepting $1000-$2000 deposits to reserve the puppy of your choice until he/she is ready to leave mama. In the meantime, you will be receiving weekly photos and updates of your baby's growth and progress.
All of our puppies come with the following:
AKC Registration
Puppy Wellness Exam
Veterinary Certificate
Vaccinated & Dewormed UTD
Medical Records Booklet
Puppy Goody Bag with Food Samples and a few accessories with mama's scent.
Contact us today if you are ready to add a Frenchie puppy to your family and would like to reserve one of our pups.
---
Please scroll down to meet our current available beauties 🙂
Mace – Black Tan Male – $3500
Paris – Blue Tan Female DNA: ATA – $6000
Rocket – Black Tan Male – $3500
Bruce – Blue Tan Male DNA: ATAT- $6000
Zane – Blue Tan Male – $5500
Jay – Brindle Male – $3000
Bear – Blue Male [Tan Carrier] – $5500
Nixton – Red Tan Male – $3500
Moon – Brindle Pied Female $3000
Otis – Red Tan Male – $3500
Luna – Black Brindle Female – $3500
***PUPPIES BELOW ARE NOT AVAILABLE!***
Mia has found her new home!!
Chet is reserved to OR
Diesel is reserved to Seattle!
Diamond is RESERVED to Arlington!!
Elsa is RESERVED to Arlington!!
Asher has been reserved!
Teddy is reserved!!
Rocco is sold to Olympia!
Nolan found his new home!
Aldo is reserved!!
Elka found her new home!!
Ace is reserved!!
Haze is RESERVED!!
Spike is reserved to N.Y.!
Fiona is reserved for a family in Salem OR.
Dot is RESERVED!
Nika is reserved!!
Waldo found his new forever home!!
Thor is SOLD!
Steel is SOLD!
Tessa is SOLD!!!
Prince is now SOLD!
Ezra is SOLD!
Chuck is now SOLD!
Rosa is SOLD and is staying in Bellingham!
Tiger has been SOLD!
Flora our solid blue baby is SOLD!